MSK Physio Georgina Horler Supports Award Winner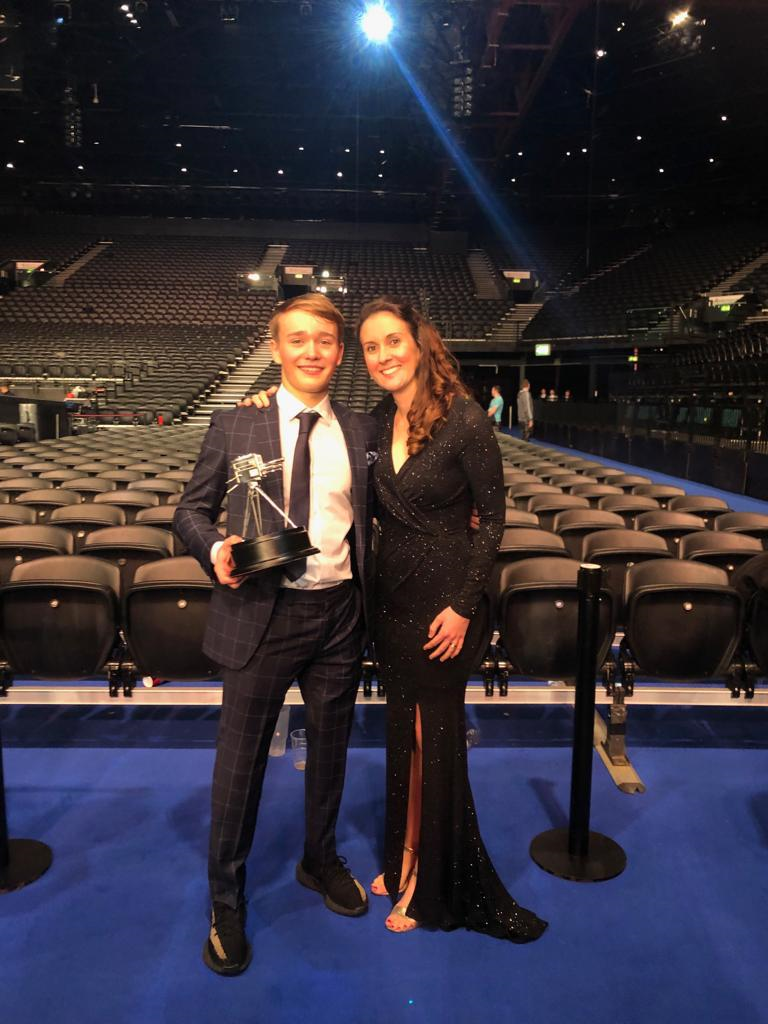 We are very proud of our MSK Physio Georgina Horler who has supported Billy Monger with his rehab journey. Billy lost both his legs in a crash at Donington Park and came back against the odds to race again, and won a special award at the BBC Sports Personality of the Year Awards.
Pictured are Billy and Georgina at the awards event. Georgina shares her reflection on his rehab journey:
"Billy is such an inspirational person and I feel very privileged that I was able to work with him throughout his rehabilitation. From the first session Billy's determination, motivation and positive attitude shone through. He came to every physiotherapy session with a smile on his face and worked extremely hard. We are fortunate that our Physiotherapy departments at Horsham and Crawley Hospitals allowed us to facilitate every stage of his prosthetic rehab. Billy truly deserves the Helen Rollason Award and I am very grateful and feel very honoured that I was able to stand on stage to witness him receiving the award. I look forward to watching him continue chasing his dream of F1 and I have no doubt that he will have every success he deserves in the future."
Well done Billy and Georgina!
More Stories Like This
Recent Stories